Medium
First impressions as a Global Entrepreneurship Fellow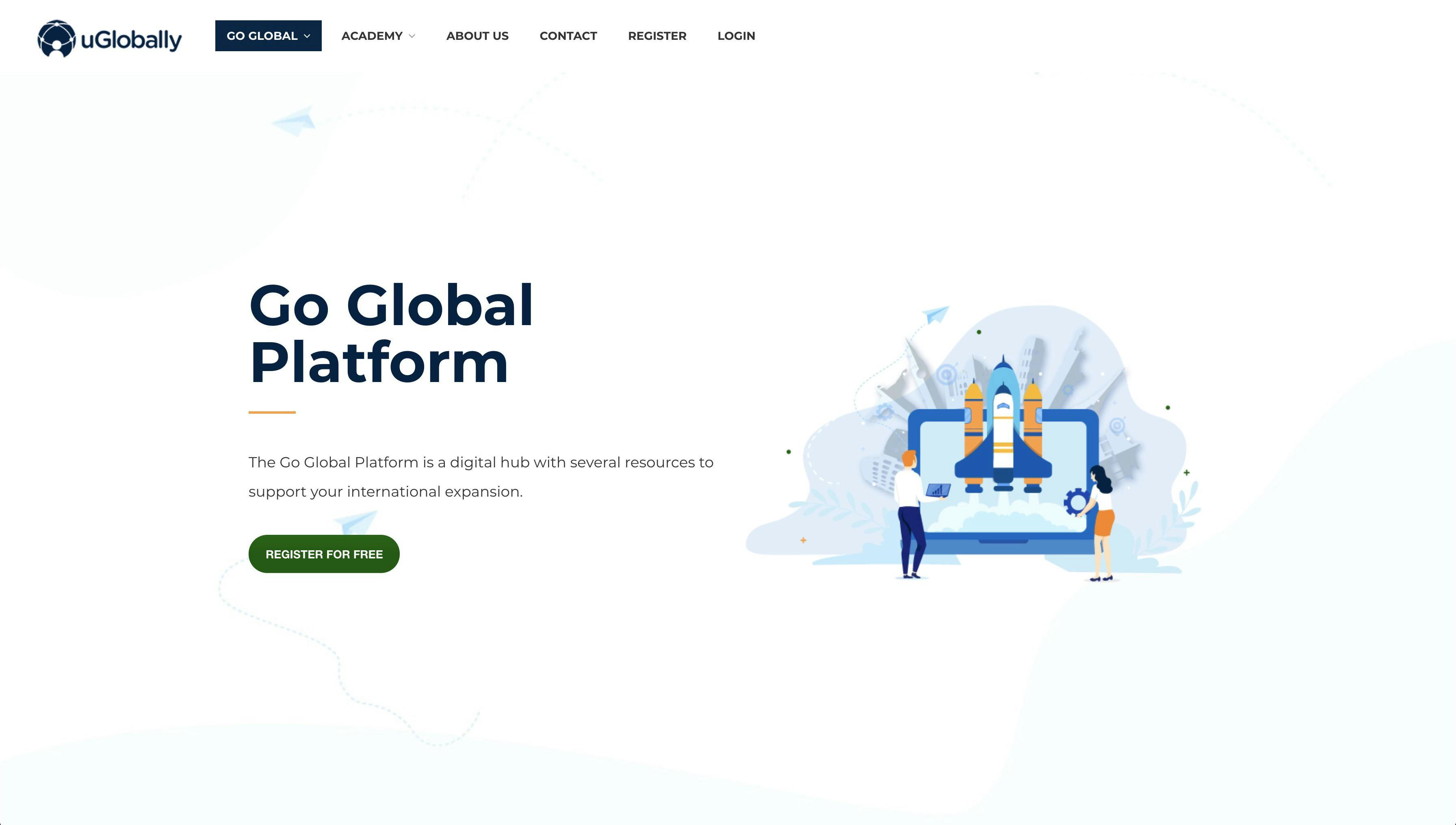 Current Go Global Platform by uGlobally
[ This original post was written on Medium, which can be found here ]
This summer, I was fortunate enough to retain a virtual internship as part of the Global Entrepreneurship Program at Lehigh University.
This program has given me the opportunity to virtually intern at a startup in the Netherlands that are in the business of helping companies expand globally.
An experience we had in the past few weeks is understanding all the components of the business. One of the tasks that were given to us was to conduct customer interviews to fully understand the need in the market. We've interviewed dozens of founders, executives, employees to grasp at their experiences expanding abroad and what we could learn from it. As we pushed for this understanding, we came across several gaps in our own understanding of the company's operations and mission. It made it harder to then find solutions to the gap in the market. We took this lack of clarity to the founders and worked to develop more of a thorough understanding of the company.
As we continued asking hard questions to the clientele, we started realizing that the company's current options could be better suited in a packaged format — such as a course. This required the interns to take a pretty huge risk — pitch a completely new format to the company's decision-makers, one that could drastically improve their business, or eliminate their business altogether. The company's leadership decided to take a chance on us and we are working on transitioning their business to this new online platform.
Through this process, we have come to realize that we have to be humble in our understanding of the market that the company operates in, but bold enough to suggest better options to help grow the company. We hope to see in the coming weeks if our risks pay off.